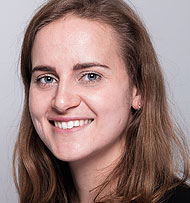 Ires Hillen graduated at the Radboud University in Nijmegen in 2015. After her graduation she gained experience in diagnostics and treatments with adults and elderly. She helps her clients with complaints related to problems such as anxiety, depression disorders and life issues.
Currently she is in training to be a qualified BIG registered health care psychologist (directory of mental health care psychologists). With this training she can further develop her professionality. Ires wants to enhance her expertise on individual treatment of adults from 18 years on.
Ires Hillen:
I enjoy to explore with clients where their complaints come from. Subsequentely, I find it important to work goal-oriented to diminish the complaints that clients experience. Herewith I help clients to empower their own possibilities and strenghts.