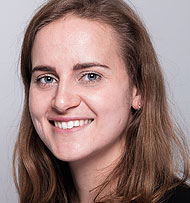 Ires Hillen graduated at Radboud University, Nijmegen, in 2015. After her graduation she gained experience in individual treatments and (neuropsychological) diagnostics with adults and elderly. Furthermore, she worked with care giver teams.
She is a qualified BIG (directory of mental health care psychologists) health care psychologist (BIG registration number 19925390625). Besides working in the basic health care practice she also works in a nursing home. Currently she is in training to be Cognitive Behaviour Therapist.
Ires Hillen:
In treatment I find it important to connect with the client. On basis of respect and openness , together with the client I try to discover the cause of clients complaints and to diminish the clients complaints. Herewith I like to work with cognitive behaviour therapy in combination with solution solving techniques.