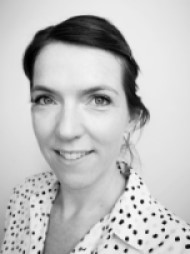 Helene van Verseveld graduated in 2004 at Radboud University Nijmegen. She has several years of experience in mental health care, working with adolescents and adults, including substance abuse and personality disorders, anxiety, depression and ADHD. She is familiar with EMDR, ACT and schema focused therapy. She is a qualified BIG Healthcare Psychologist (BIG registration number 19916823125) and Cognitive Behavioral Therapist.
Helene van Verseveld:
I think it's important to connect with the client's needs. I value a personal approach, and working together to gain insight in how to change perspective, in order to achieve your goals. Getting a grip on problems as well as expanding the client's strengths. We explore the client's personal values and focus on how to overcome the obstacles that prevent living by them.
Helene is available for consultations on Wednesday at Brakkenstein (Nijmegen) and on Friday at Villa Westhof (Nijmegen-Oost).